PinpointBPS® helps you make fast, smart operational decisions to improve laboratory performance.
With PinpointBPS®, you can track performance, improve processes and test changes to your lab without risk.
Gain total transparency of your laboratory's performance
PinpointBPS® combines business intelligence with your process flows, allowing you to see exactly how you are performing and what would happen when you optimise your laboratory.
A beautiful BI dashboard allows you to actively measure your workload and performance
Detailed yet easy to read process maps helps you visualise your processes and collaborate to improve them
A simulated model of your laboratory allows you to test future scenarios to make the right decisions for your laboratory today.
 
How does PinpointBPS® work?
A self-service BI analytics platform is set up using your laboratory information system (LIS) data.
Your lab processes are documented end to end in a standardized format for ease of collaboration.
A simulation model of your lab is created and used to quantify the impact of potential future changes.
What our clients are saying
PinpointBPS® Insight provides you with relevant analytics to manage your performance in the context of your lab processes.
See PinpointBPS® Insight in action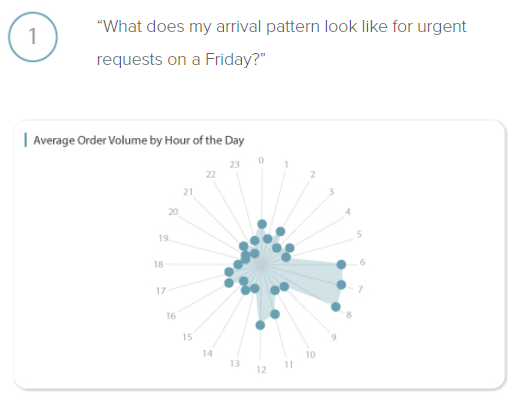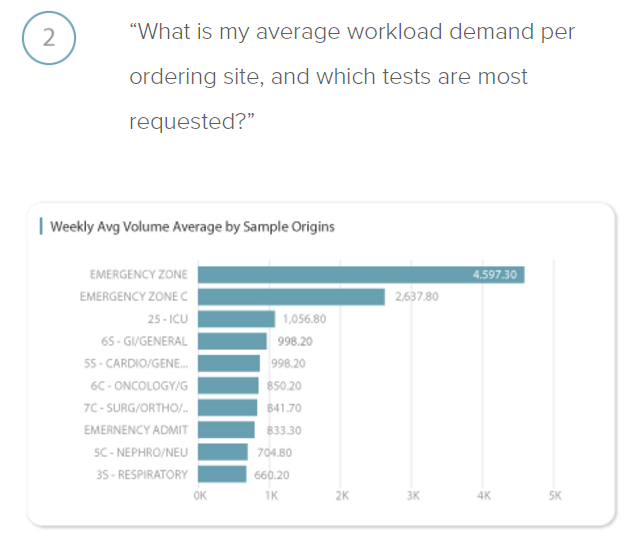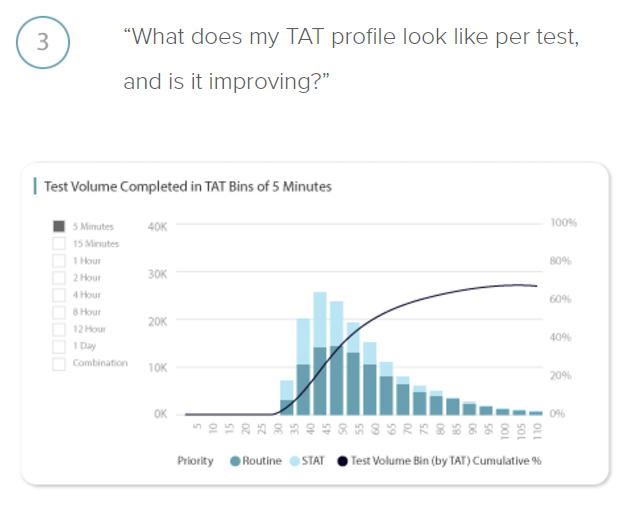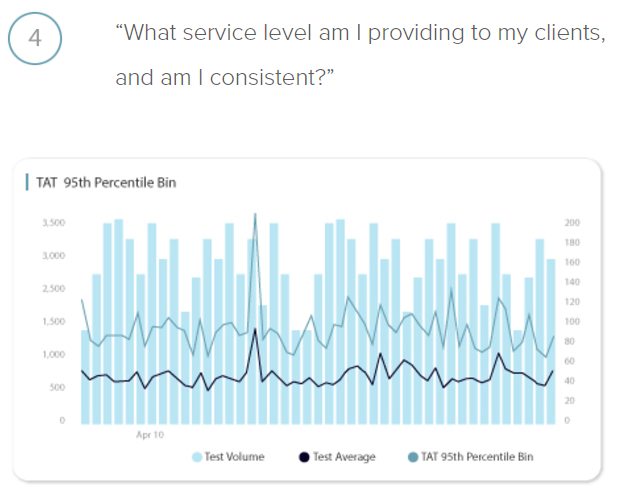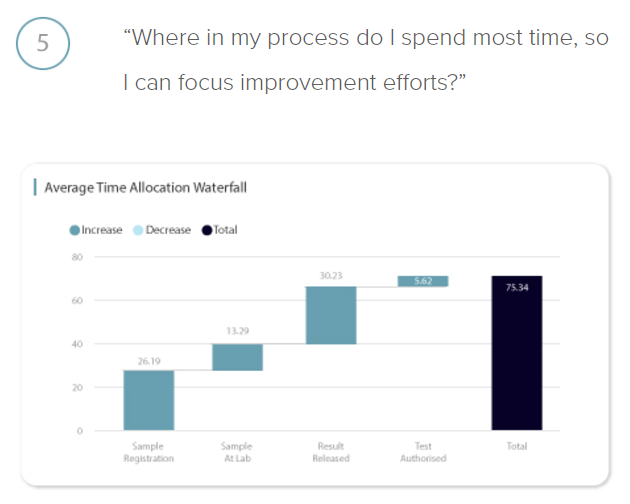 PinpointBPS® Process is the tool that makes your performance BI understandable. It records all processes, activities and equipment, to create a virtual model of your laboratory.
See PinpointBPS® Process in action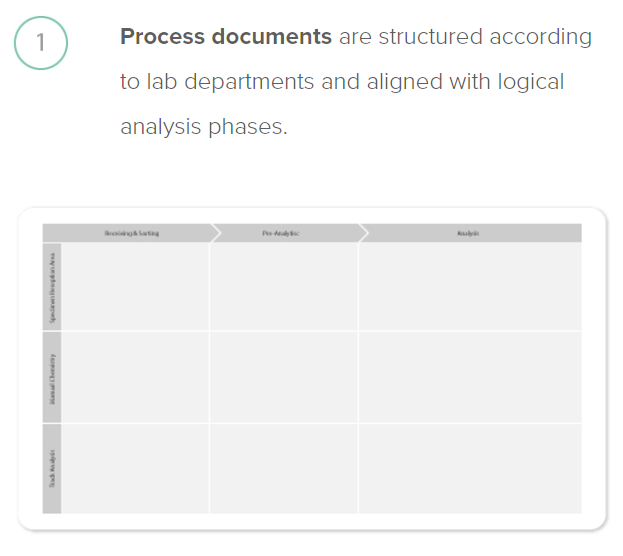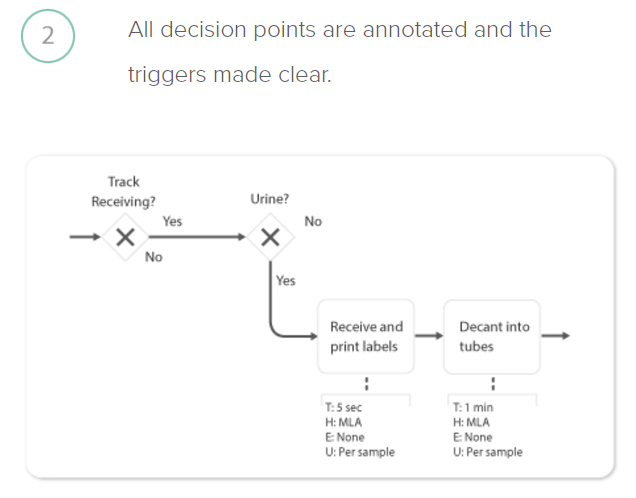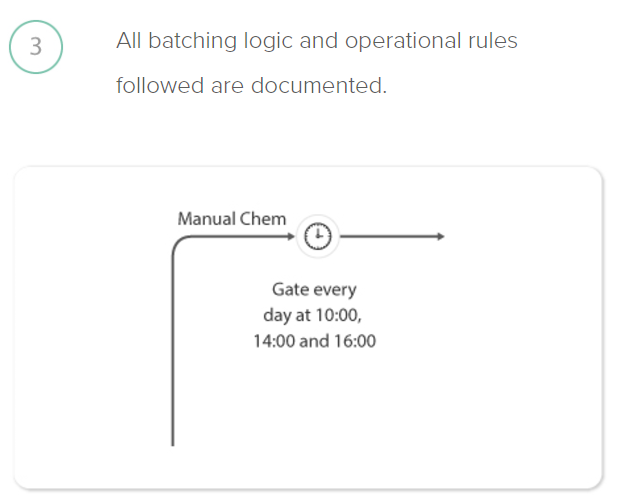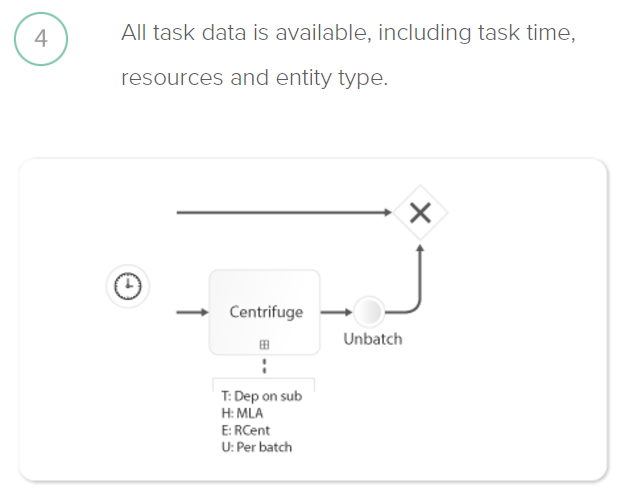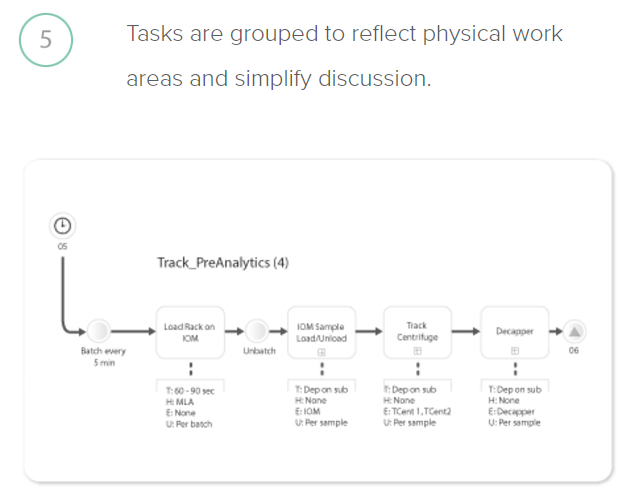 Get a glimpse of into the future impact and risk of any performance improvement initiative or action. Will that equipment truly make a difference to your performance? Will that change truly make a positive impact on your performance?
See PinpointBPS® Foresight in action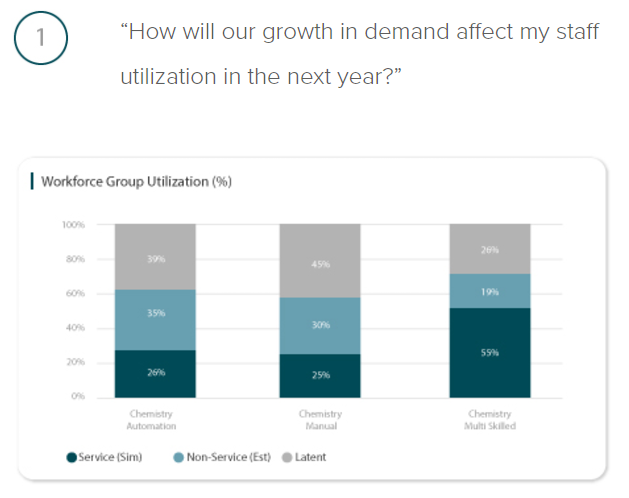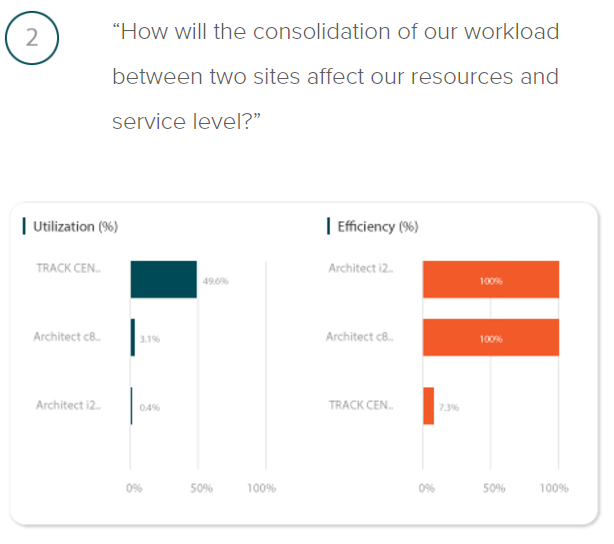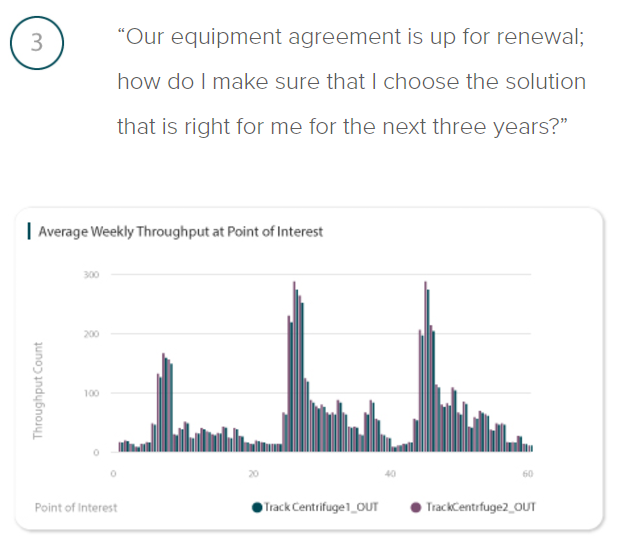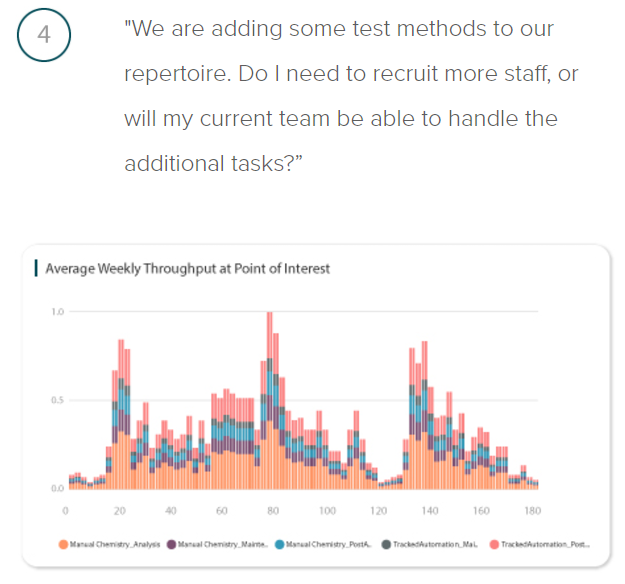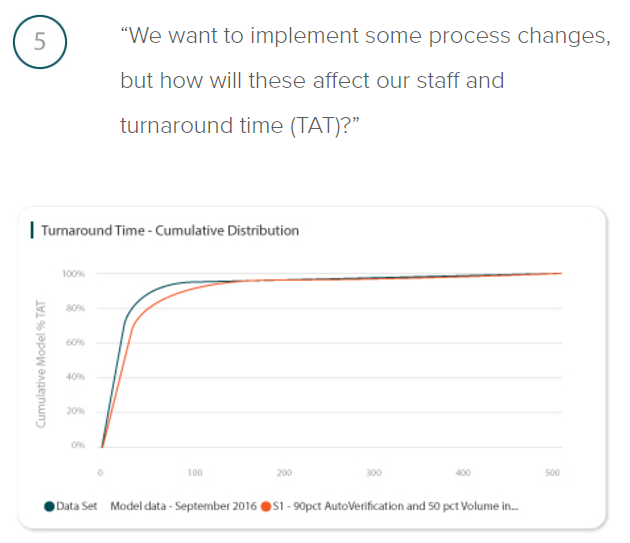 The key components of laboratory performance excellence, in one solution.
Over two decades we have seen which factors drive laboratory performance. PinpointBPS® provides a tailored solution to your laboratory to enable and embed these elements in your organization.